Customer Acquisition: How To Become Relevant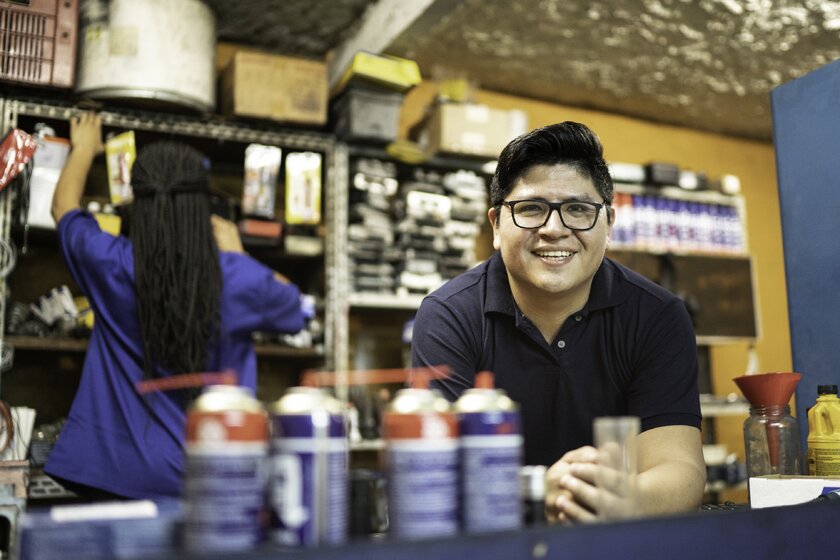 Marketing Strategy: Start With A Plan
Creating a marketing plan is essential to the success of any business. In general, a marketing plan details the actions necessary to achieving one or more marketing objective. The plan can be for a particular product or service, a brand, the business itself, or a product line. It should include your market research, location, the targeted customer group, competition, positioning, the product or service you are selling, pricing, advertising, and promotion.
A marketing plan is also a crucial part of your overall business plan.
Generally, creating a marketing plan consists of the following:
Defining your business: Describing your product(s) or service(s); defining your geographic marketing area, your competition, your price, your promotion methods, your distribution methods or business location.
Defining your customers: Defining demographics and psychographics of your ideal buyers. How will your customers learn about your product? What sort of patterns, habits and preferences do your potential customers share – where they shop, what they read, watch, listen to? What factors are important for your customers – product, price, service, company image?
Defining your plan and budget: Defining cost compared to sales, cost per customer, percentage of profits you can allocate to your marketing campaign, marketing tools you can implement within your budget, the marketing tool you can implement immediately.
SEO, Social Media, E-Mail: How To Attract & Retain Customers
All marketing activities are designed to increase your reach and build trust in your brand. This can include implementing social media, e.g., Facebook, Twitter, YouTube, Instagram, using e-mail marketing, blogging, search engine marketing, ads on websites and many other online strategies in your marketing plan.
The main marketing actions include:
1. Search Engine Marketing (SEM)
Search Engine Marketing (SEM) as well as Search Engine optimizitaion (SEO) seek to advertise websites by increasing their visibility in search engine result pages, such as those from Google, bing or Yahoo. This marketing strategy includes a number of the steps listed below.
For small business owners who maintain a website for their business, there are a number of practices used to keep your site up to date and to effectively promote your business online. Some of these include:
Site optimization: Firstly, it is important that your business's website be easy to navigate; the set up of your site should be intuitive for visitors. Secondly, the content of your site is certainly important. Not only does interesting, well-presented content attract prospective customers to your business, but also optimizing your content for search engines will get your website more hits. Search engines often look for keyword density and how well a particular website matches a search term. By defining 10-20 key terms and creating specialized pages with relevant information will help your website show up more frequently in search engines.
Linking and indexing: In order for your website to get indexed by a search engine, meaning that URL is added to the list of searched websites, it is important that your site be linked by other websites. By participating in websites of forums, with which your business's target customers often take part, you will on the one hand be able to connect with your customers, but you will also be creating new links to your website.
Keyword Advertising: Websites like Google offer online advertising for businesses. This form of advertising allows you to gear your business toward a particular target group with specific demographics, meaning the impact of your marketing investment will be much more effective as compared to just advertising to everyone.
2. Social Media Marketing
Social media marketing enables companies to directly reach and interact with their target group and thus to conduct reputation management, to build a brand's image, increase brand awareness, so as to acquire new customers. Social networking websites, such as Facebook, Twitter and YouTube allow businesses to interact with potential customers and build relationships with them.
Launch your corporate blog!
Social Media Marketing, however, represents only one part of the wide spectrum of marketing strategies and should be included in your marketing plan in addition to traditional marketing. As compared to Facebook and Twitter which generally present businesses in a compact form, blogs allow businesses to more thoroughly describe their products and services, which can include reasoning and uses. In addition, Facebook, Twitter and YouTube can be integrated into a business's blog through links.
3. E-Mail Marketing
With hardly an extra tools needed to promote your product or service and to build customer loyalty, e-mail marketing can be a simple and cost-effective way to enable direct and personalized communication with your customers.
Strengthen the relationship with your brand!
In the long term, through regular contact via e-mail with customers such as with a newsletter, you can create a sense of reliability and competency among readers. Communication by e-mail for small businesses offers a number of benefits that should be considered during marketing planning.
photo credit:
iStock.com/FG Trade