2024's Top Undergraduate Programs for Entrepreneurs
Free Business Plan for Your Industry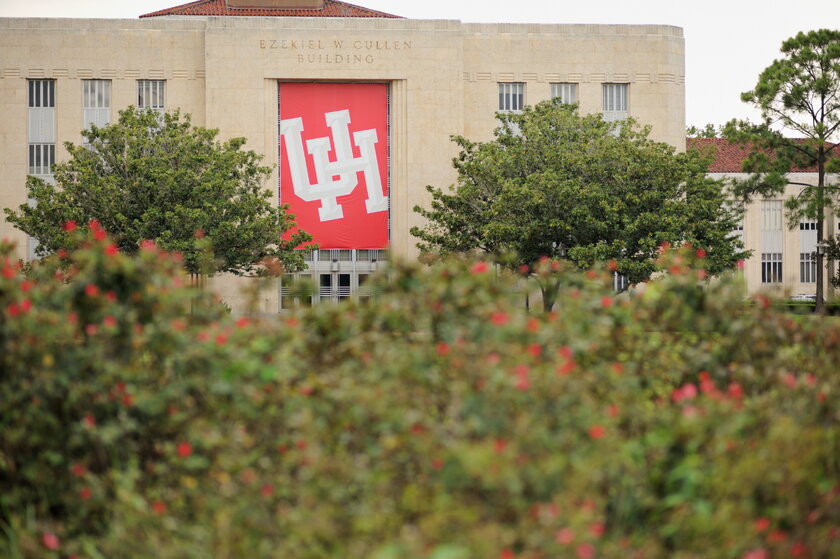 Discerning The Diverse Path to Entrepreneurship
The path to becoming an entrepreneur is often shrouded in debate, particularly around whether entrepreneurship is an innate ability or a skill that can be learned. Entrepreneurs are multifaceted individuals, embodying roles such as visionaries, hustlers, builders, and leaders. The question then arises: Can these qualities be cultivated in an academic setting? The answer is nuanced:
While entrepreneurial acumen isn't exclusively born from formal education, attending a college or university can significantly fast-track one's growth, laying down a strong foundation for success in the entrepreneurial world.
The Benefits of Academic Pursuits
Studying entrepreneurship at top institutions transcends textbook learning. These programs blend theory with practical application, offering students invaluable real-world experiences. They're instrumental in startup creation and in building enduring professional networks, crucial elements for long-term success in the entrepreneurial journey.
The Best Schools for Aspiring Entrepreneurs in 2024
Determining the best schools for aspiring entrepreneurs is an annual endeavor undertaken by Entrepreneur in collaboration with The Princeton Review. For 18 years, this partnership has rigorously assessed and ranked top undergraduate and graduate programs in entrepreneurship. This evaluation spans hundreds of institutions across the U.S., Canada, Mexico, and Europe, taking into account a variety of factors such as the quality of the program, mentorship opportunities, and the track record of graduates in the business arena.
Continue reading to discover which colleges have excelled in nurturing the entrepreneurial leaders of tomorrow:
1. University of Houston
Wolff Center for Entrepreneurship (Location: Houston, TX)
Key Highlights:
38 entrepreneurship courses
Affordable tuition with extensive scholarship support
Strong emphasis on personal development, experiential learning, and community engagement
Highly diverse student body reflecting Houston's international mosaic
Over 785 companies started by graduates in the past 5 years
2. The University of Texas at Austin
Harkey Institute for Entrepreneurial Studies (Location: Austin, TX)
Key Highlights:
54 entrepreneurship courses
Practical experiences through business competitions and internships
Customizable learning paths with a focus on technology and social impact
faculty with real-world business experience
Strong global and innovative focus with access to Austin's vibrant business ecosystem
3. Babson College
Arthur M. Blank Center for Entrepreneurship (Location: Babson Park, MA)
Key Highlights:
44 entrepreneurship courses
Unique approach of learning through building, operating, and dissolving businesses
Comprehensive resources including the Butler Launch Pad and Summer Accelerator program
Focus on women's entrepreneurial leadership and social innovation
Strong family entrepreneurship program with global connections
4. The University of Michigan, Ann Arbor
Entrepreneurship Program (Engineering) (Location: Ann Arbor, MI)
Key Highlights:
An expansive 269 courses in entrepreneurship
Interdisciplinary approach spanning 19 schools/colleges
Iconic programs like EHour and Entrepreneurial Leadership Program
A rich network of centers, organizations, and pitch competitions
A long-standing tradition of entrepreneurial education since 1927
5. University of Maryland
Academy for Innovation and Entrepreneurship (Location: College Park, MD)
Key Highlights:
59 entrepreneurship courses
Unique integration of lean startup and design thinking into the curriculum
Accessible online/hybrid Intro to Entrepreneurship courses
Diverse program offerings, including the Southern Management Leadership Program
Hinman CEOs program and Dingman Center fostering practical entrepreneurial skills
6. Tecnológico de Monterrey
Institute for Entrepreneurship Eugenio Garza Lagüera (Location: Monterrey, Mexico)
Key Highlights:
Innovative 'Tec21' competency-based education model
133 entrepreneurship courses, including majors and minors in various entrepreneurial areas
Strong local and global venture development infrastructure
Extensive international collaborations and competitions
Faculty and mentors with global entrepreneurial experience
7. Miami University
John W. Altman Institute for Entrepreneurship (Location: Oxford, OH)
Key Highlights:
53 entrepreneurship courses with a blend of academic rigor and practical learning
Award-winning program with a global top ranking
Interdisciplinary focus engaging students across campus
Rich ecosystem including multiple centers and student-led funds
Integration with global entrepreneurial networks
8. Washington University in St. Louis
Skandalaris Center for Interdisciplinary Innovation & Entrepreneurship (Location: St. Louis, MO)
Key Highlights:
56 courses emphasizing interdisciplinary and experiential learning
Strong community connections and practical coursework
Comprehensive co-curricular activities through the Skandalaris Center
Diverse entrepreneurial opportunities across disciplines
9. University of Washington
Arthur W. Buerk Center for Entrepreneurship (Location: Seattle, WA)
Key Highlights:
52 courses with a unique focus on collaborative entrepreneurship
Special programs like the Lavin Entrepreneurship Program and Creative Destruction Lab
Strong integration with innovation communities and makerspaces
Access to a dynamic network of student organizations and accelerators
10. DePaul University
Coleman Entrepreneurship Center (Location: Chicago, IL)
Key Highlights:
40 entrepreneurship courses with a historical presence since 1982
Experiential learning through the Coleman Entrepreneurship Center
Strong industry connections in Chicago's business district
Innovative programs and research in entrepreneurship, including a focus on women and social impact initiatives
For a detailed look at 2024's Top 50 undergraduate programs for budding business owners, check out the complete report by Entrepreneur here.
photo credit:
iStock.com/sshepard