The Best Free Small Business Grants and Funds
Start Your Business With A Plan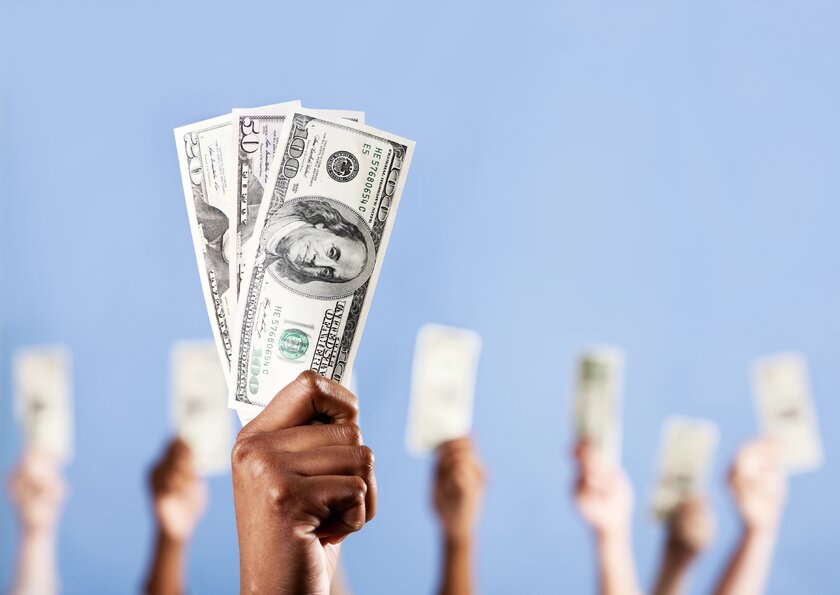 Free Grants & Funds for Small Businesses in the U.S.
Small businesses in the United States have access to various grants and funding options to support their growth and development.
It's important to note that grant eligibility and availability can vary depending on factors such as location, industry, business size, and specific grant requirements. Thoroughly research each grant opportunity, review the eligibility criteria, and prepare a compelling application that aligns with the grant's objectives.
Here you will find a selection of suitable grants and funds to successfully finance your launch as an entrepreneur:
1. Small Business Administration (SBA) Grants
The U.S. Small Business Administration offers grants through different programs such as the Small Business Innovation Research (SBIR) and Small Business Technology Transfer (STTR) programs. These grants primarily focus on promoting innovation and research in specific industries.
2. Small Business Development Centers (SBDCs)
SBDCs provide free or low-cost consulting and assistance to small businesses. While they may not directly provide grants, they can help you identify and apply for relevant grant programs at the state and local levels.
3. State and Local Grants
Many states and local governments offer grants to support small businesses in their regions. These grants may target specific industries, job creation, economic development, or community revitalization. Check with your state and local economic development agencies to explore available grant opportunities.
4. Minority Business Development Agency (MBDA)
The MBDA provides support to minority-owned businesses and offers various grants and funding programs aimed at promoting entrepreneurship and economic growth within minority communities.
5. Small Business Innovation Research (SBIR) and Small Business Technology Transfer (STTR) Programs
These federal programs provide grants and funding to small businesses engaged in research and development (R&D) activities. They are designed to encourage technological innovation and help small businesses commercialize their innovations.
6. Corporate Grants and Programs
Many corporations and foundations offer grants and funding opportunities for small businesses, especially those aligned with their social responsibility and philanthropic goals. Research and reach out to corporations in your industry or those with a track record of supporting small businesses, e.g. Amazon Small Business Grant, The Barstool Fund, Fresh Start Business Grant.
7. Crowdfunding
Platforms like Kickstarter, Indiegogo, and GoFundMe allow small businesses to raise funds from a large number of individuals who believe in their products or ideas. Crowdfunding can be an effective way to access capital while simultaneously building a customer base.
8. Community Development Financial Institutions (CDFIs)
CDFIs are specialized financial institutions that provide loans, grants, and other financial services to underserved communities and small businesses. They often have more flexible lending criteria compared to traditional banks.
9. Small Business Grants from Foundations
Some private foundations offer grants specifically targeted at small businesses. These grants may have specific criteria, such as supporting businesses in certain sectors or those with a social impact, e.g. Amber Grant Foundation. The Amber Grant Foundation was founded by WomensNet in 1998. The foundation awards a $10,000 grant each month and an additional $25,000 grant each December to women entrepreneurs with a compelling story.
Another small business grants from foundations ist the Black Founder Startup Grant program from the SoGal Foundation and other sponsors. They provide grants of up to $10,000 to Black and multiracial women and nonbinary entrepreneurs. The program accepts applications on a rolling basis and is open to entrepreneurs with a legally registered business who plan to seek investor financing to scale.
photo credit:
iStock.com/RapidEye