Find The Best & Worst States to Start Your Business
Save Time With Proven Business Templates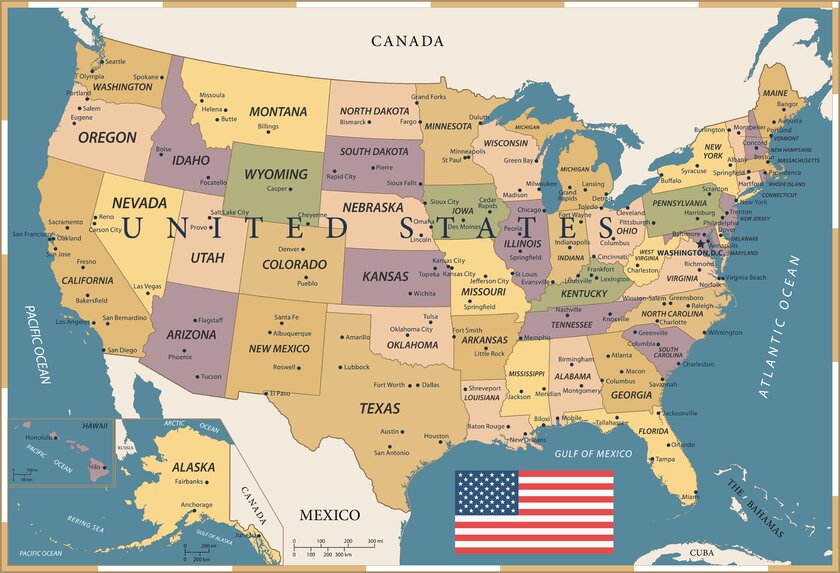 TopTen Of Best States to Start a Business
The following states performed best overall with their respective total score:
Utah: 59.91
Florida: 59.21
Texas: 56.85
Colorado: 56.14
Idaho: 55.88
Georgia: 55.37
Arizona: 53.79
Nevada: 53.54
Oklahoma: 53.12
California: 52.97
Average Growth in Number of Small Businesses
The highest average growth in number of small businesses you find throughout the following states:
Idaho
Utah
Nevada
Florida
Delaware
Accessible Financing
In terms of ease of access to financing, the following states are the most compelling:
T-1st South Dakota
T-1st North Dakota
T-1st Utah
Hawaii
Iowa
A detailed overview of all results of the study can be found on the WalletHub website.
Methodology
To determine the best and worst states for starting a business, WalletHub compared the 50 states based on three key criteria: 1) business environment, 2) access to resources, and 3) cost of doing business.
The study authors evaluated these dimensions using 27 relevant metrics, which are listed detailed on the WalletHub website with their respective weights. Each metric was ranked on a 100-point scale, with a score of 100 representing the most favorable conditions for new business creation.
Finally, WalletHub calculated the weighted average of each state across all metrics to calculate its overall score, and used the resulting score to rank the sample.
Start Your Business In 2023
Starting a business is never easy. According to U.S. Bureau of Labor Statistics data, about a fifth of all startups typically don't survive past year one of operation, and nearly half never make it to their fifth anniversary. Staying afloat is difficult even under normal conditions, and even more so when dealing with a global pandemic, the highest inflation in decades and labor shortages.
Good foundation planning is essential if you want to be on a solid footing right from the start. Create a business plan, find out about the regulations and permits for entrepreneurs in your state, and choose the right location for your business.
Hover over the map to rank (1=best up to 50=worst):
photo credit:
iStock.com/pop_jop