8 Factors For Choosing The Right Business Loan
Business Plan Templates & Checklists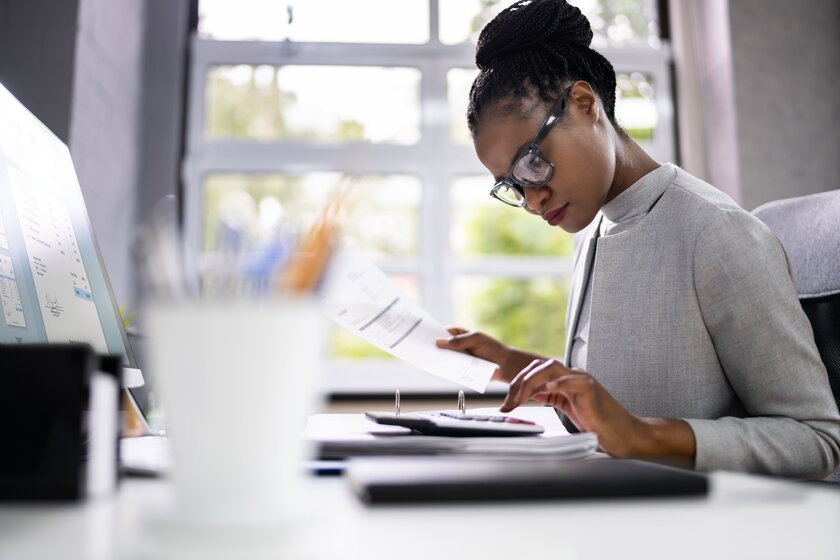 Business Loan Checklist: Things to consider
Take the time to find the right business loan for your needs. If you consider the eight points below, you will find the right financing product.
1. The Right Type Of Loan
When choosing the right business loan, you must first understand your needs.
The following are your options for investment loans:
Traditional loans: These are the business equivalent of a personal loan and can be secured or unsecured. Traditional loans have an agreed-upon loan amount with a fixed repayment schedule and interest rate.
Line of Credit: With a line of credit, you are given a set amount of funds, but you do not have to receive the full amount and pay interest on it. You can draw down funds as needed and only pay interest on the amounts borrowed.
Equipment Financing: If you need funds to purchase equipment, this type of business financing is tailored to your needs. The equipment you purchase serves as collateral for the loan, so you can typically take advantage of more flexible terms.
SBA Loan: SBA (Small Business Administration) loans are an option if you would have difficulty qualifying for a bank loan. The lending criteria are more flexible, which could be a more comfortable choice for new businesses.
Check carefully which of the aforementioned subsidies seems most appropriate for your venture.
2. Manageable Loan Repayments
Before signing a loan agreement, check a financial plan to see if your perspective sales will allow you to meet the repayment schedule, not just now but over the life of the loan.
If you are concerned that payments may be difficult or you may have trouble meeting payment deadlines, you should look for alternatives that will put less of a financial burden on you.
3. Reasonable Loan Fees
The third point is directly related to the previous one. In addition to interest, you may incur disbursement fees and processing fees. These will either be added to the loan amount or you will have to pay them upfront. Ideally, your new business loan will have little or no fees.
4. A Good Reputation Of The Lender
The saying "too good to be true" also applies to loan offers. To make sure you're not entering into a business relationship with a rogue loan provider, look for the following warning signs when choosing:
No credit check required: If a lender has minimum credit score requirements or does not require a soft or hard pull inquiry to verify your credit.
No verifiable references: If the lender does not have a professional website and does not provide physical address information.
Lack of fee transparency: lenders should clearly outline their fee structure so you know exactly how much financing options will cost.
Pushy selling: when the sales representative tries to pressure you into accepting a business loan offer right away, without giving you information and time to review it.
5. The Right Loan Amount
You shouldn't max out a loan unnecessarily and only borrow as much as you really need. While it may be tempting to get the largest business loan you can get approved for, that's probably not a good idea.
6. An Attractive Interest Rate
As with any form of financing, the interest rate will determine the cost of your business loan. Lenders use a number of criteria to determine your risk profile and therefore your interest rate. Interest rates vary widely depending on the length of your business and your risk profile. Therefore, it is important to compare interest rates to ensure you are getting the lowest possible rate for your business.
Paying higher interest rates is only justified if the loan comes with minimal fees or other benefits. So always look at the entire terms and conditions of individual loan offers and compare the above points with each other.
7. A Reasonable Financing Period
If you need start-up or growth financing, you do not want to wait unnecessarily long for approval and disbursement. Therefore, also compare the funding times that each lender offers for their business loans. Some lenders can release funds in 24 hours or just a few days, while others are slower. Consider how long you can wait for the money to arrive in your business account.
8. Solid Customer Support
It's worth reading some lender reviews to see if there's any evidence of long call wait times, slow email responses, or other customer support issues before you become a bank customer yourself.
photo credit:
iStock.com/AndreyPopov