Small Business Grants, AI Revolution, Dropshipping
Business Plan Samples Free of Charge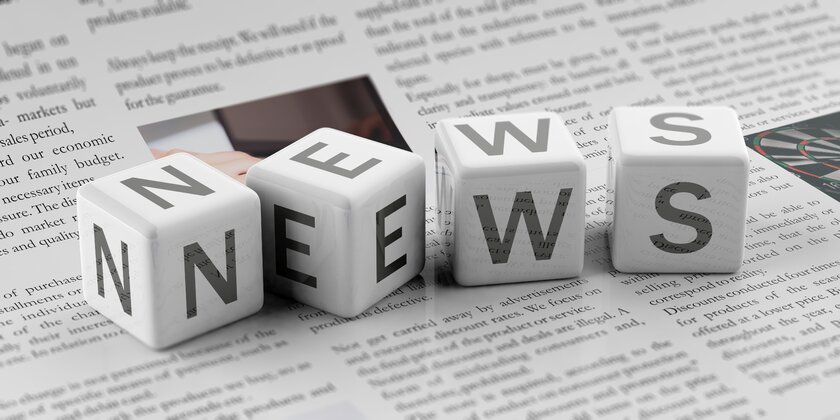 Seizing Opportunities and Minimizing Risks in Tough Times
Up to $26,000 Per Employee From The ERC Program
Inflation, supply chain issues, high interest rates and now…recession on the way. This is the world American businesses, large and small, are up against going into 2023. Many are struggling to make ends meet, handle payroll every month, and make any needed repairs or upkeep. The interest rate problem is especially bad because any potential loans available from private banks come with a whopping price tag. For businesses that were able to stay open through the pandemic and keep their employees on, there isn't much light at the end of the tunnel.
Until now that is, with a federal program that's offering businesses up to $26,000 per employee through the government's Employee Retention Credit (or ERC) program. Now, businesses can apply to get this credit and receive funds from the IRS based on their own ability to retain employees through the harshest of times.
Apply now with your company for ERC credits.
Building Resilience In Business: Lessons From A Doctor
In today's fast-paced business world, resilience is a critical factor for achieving success. The ability to bounce back from adversity and maintain a positive mindset is vital for personal and professional growth. While recent research has revealed intriguing potential connections between our genetics and resilience, our experiences and learned coping strategies also play an essential role. As a doctor turned entrepreneur, Steven Lee faced his share of challenges and has learned valuable lessons in building resilience. In this article, Steven shares his journey and offers tips for other leaders and entrepreneurs on developing resilience in their professional lives.
Learn how to build resilience in business like a doctor.
How to go From Entrepreneur to Successful Franchisee
Starting a business is no easy feat. It's probably why so many aspiring entrepreneurs look for opportunities to own a franchise. Purchasing a franchise means you're buying into a proven business model. In other words, you become immediately associated with a recognized brand name, an established customer base and ongoing support and mentorship from the franchisor.
Here's the problem: Becoming a franchise owner isn't as simple as walking into a branch of your favorite franchise and simply signing up. There are a few important actions you need to take to go from aspiring entrepreneur to successful franchisee.
Successfully start your own franchise in nine easy steps.
How Local Businesses Can Effectively Promote Their Brand
The good news is that many consumers want to buy from local businesses. But you must proactively get in front of them and build relationships through touchpoints they already use—including digital channels. Websites, email lists and online directories are table stakes. What else can you do to promote your business effectively in 2023 and beyond?
Let's take a look on how local businesses can promote their brand in 2023.
The Best Dropshipping Suppliers for Small Businesses
Have you always dreamed of starting a successful retail business in the e-commerce sphere? Both existing store owners and aspiring entrepreneurs can choose from a plethora of top dropshipping suppliers and wholesalers tailored to their needs. Dropshipping continues to thrive as a popular e-commerce business model, gaining momentum with the steady growth of online shopping across most e-commerce store platforms. In fact, the global dropshipping market exceeded $225 billion in 2022, and it's expected to register a compound annual growth rate of 23.4% from 2023 to 2030 – potentially surpassing $1.2 trillion.
Navigating the dynamic world of dropshipping requires partnerships with trustworthy and reputable suppliers. Check out this carefully curated list of the top dropshipping companies in 2023.
The HubSpot Blog's State of AI Report
Just like computers revolutionized the workplace in the late 1900s, AI's ushering in a new era that not only makes us more productive, but maybe even happier. AI isn't here to take over our jobs, but by saving the average professional a whopping 2.5 hours a day, AI helps us spend more time on the most impactful, creative, and enjoyable parts of our roles.
HubSpot surveyed 1,350 professionals across business departments to learn more about attitudes towards AI, how it's already used, and the impact it will have in the future.
Learn more about the AI revolution and how you can benefit from it.
Digital Marketing Solutions to Boost Brand Content & Loyalty
In a competitive, fast-paced, uncertain economy with evolving digital marketing strategies, sometimes it takes time to accurately gauge the pulse of your industry network and social subscribers. If your content isn't refreshing and well-researched, then you could potentially lose readers or viewers who are looking for content leaders who can solve their problems and answer their most challenging questions on a regular basis in a more efficient manner.
Implement these tips to attract new clients and customers to your business.
The 5 Top Virtual Assistant Services in 2023
As technology continues to evolve, the demand for virtual assistant services is on the rise. Virtual assistants provide businesses and individuals with a wide range of administrative support, from scheduling appointments to managing email accounts.
For startups and small businesses, virtual assistants can be particularly valuable. These businesses often operate on tight budgets and may not have the resources to hire a large staff. By outsourcing administrative tasks and other time-consuming responsibilities to virtual assistants, these businesses can free up their staff to focus on more important initiatives, leading to increased productivity and ultimately, higher revenue growth.
Explore the top virtual assistant services in 2023.
Top 15 AI Tools for Marketers to Try in 2023
With ChatGPT writing for blogs and MidJourney generating jaw-dropping artworks that have already won prestigious prizes, it is no surprise that AI has become the talk of the town. This new stage of evolution in digital tools promises to become our future that will influence all spheres and sectors, including digital marketing.
The technology has already brought numerous benefits for digital marketers, easing the monotonous routine's burden, accelerating the workflow, maximizing productivity, and taking companies to the next stage of their life cycle with less effort, time, and budget.
Learn how AI can improve your online marketing in 2023 and check out the best AI marketing tools.
photo credit:
iStock.com/Rawf8