Scale Up with Storefront & Business Growth Grants
Sales Contracts, Work Agreements and More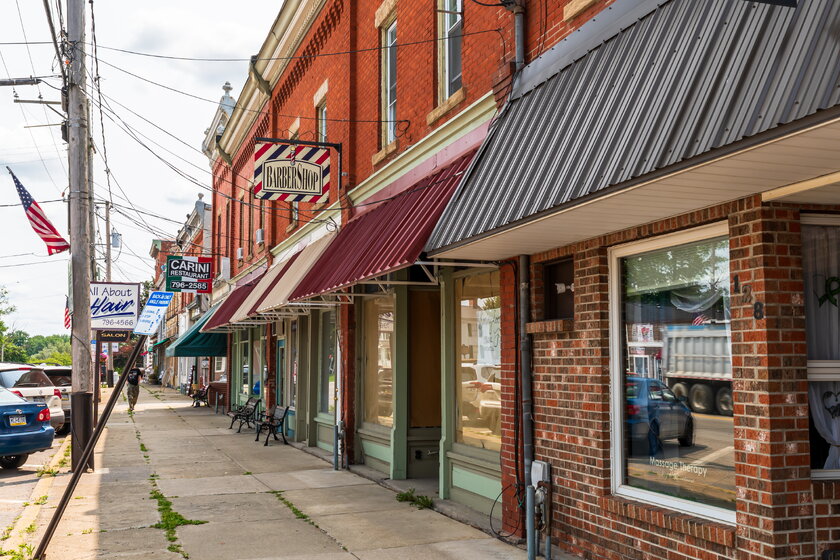 Small Business Grants: Overview, Benefits and Application
In recent years, urban landscapes across the U.S. have been characterized by a growing number of vacant storefronts, often attributed to shifts in consumer behavior, economic challenges, and the impact of global crises like the COVID-19 pandemic.
From Vacant to Vibrant
However, these empty spaces represent untapped potential for rejuvenation and growth, both for the local communities and entrepreneurial ventures. Recognizing this, a myriad of grant programs have been launched to encourage Small and Medium-sized Enterprises (SMEs) to breathe life back into these dormant retail spaces.
Here's a closer look at several grants that encourage small businesses to take advantage of vacant storefronts, export goods or generally sharpen their skills:
1. Accessity U.S. Bank Foundation Grant
Accessity, a non-profit lender from Southern California, has been awarded a $750,000 grant by the U.S. Bank Foundation, to span multiple years. The objective is to support SME owners in a six-county zone in Southern California, primarily by offering financial assistance and educational resources. Accessity primarily aids businesses facing challenges in obtaining capital due to factors like brief operating timelines, past credit mishaps, or language obstacles. The U.S. Bank Foundation's three-year grant will bolster and extend this initiative.
2. Boston SPACE Grants
Boston has unveiled the second phase of the SPACE grants, an acronym for Supporting Pandemic Affected Community Enterprises. This program intends to aid small businesses and repopulate empty commercial areas in Downtown and beyond. For this cycle, grants up to $200,000 will be awarded to a maximum of 20 businesses. Funds from this grant can be used by qualifying businesses to establish their debut physical outlet or branch out into a new spot in Boston. Priority will be given to ventures occupying empty downtown storefronts and those severely affected by the pandemic. Applications must be submitted by November 10.
3. King County Storefront Repair Program
King County in Washington is launching a grant initiative to assist SMEs that have been targets of vandalism or burglaries. Managed by the King County Department of Local Services, this program is available to businesses in non-municipal areas of the county with a workforce of ten or fewer. Qualifying businesses can secure up to $5,000 for repairs of storefronts compromised by malicious damage. This program is available to a variety of enterprises, including retail, grocery, medical, and more. The application window remains open until December 31, subject to fund availability.
4. New Jersey STEP Grant
The New Jersey Business Action Center (NJBAC) has secured $850,000 from federal sources to boost the New Jersey State Trade Expansion Program. This initiative seeks to aid eligible SMEs exploring or expanding in the export market. Sponsored by the U.S. Small Business Administration, this grant is part of a national effort to fund state agencies and assist businesses keen on capitalizing on global trade. The NJBAC's Office of Export Promotion will administer this funding scheme.
5. Walmart.org Entrepreneurial Grant
Walmart.org has granted $800,000 to the Russell Innovation Center for Entrepreneurs located in downtown Atlanta. This grant is poised to boost the center's ambition to foster entrepreneurship within Atlanta's Black populace. The funding will be channeled into the establishment and operation of a new academy focused on ingraining core entrepreneurial skills.
7 Benefits for SMEs Applying for Small Business Grants
Free small business grants provide several benefits:
Financial Cushioning: One of the most evident advantages is the financial relief. Setting up a new business or scaling up an existing one demands substantial capital. These grants can significantly reduce the financial burden, allowing entrepreneurs to focus on other vital aspects of their operation.
Innovative Freedom: With the additional financial backing from grants, entrepreneurs can take risks, innovate, and potentially introduce groundbreaking products or services without the constant worry of bottom-line pressures.
Brand Enhancement and Recognition: Winning a grant can act as a badge of honor, enhancing the business's reputation. It can be leveraged in PR and marketing efforts to build trust and attract customers.
Increased Visibility: Occupying previously vacant storefronts, especially in bustling areas, instantly boosts a business's visibility, making it easier to attract first-time customers. A storefront provides a canvas for businesses to express their brand visually. Well-designed window displays, signage, and interiors can act as magnets for potential customers.
Local Loyalty: Revitalizing a local space can endear a business to the community. This local loyalty can translate into repeat business and word-of-mouth recommendations, a powerful form of marketing (Emotional Branding).
Market Research and Strategy Development: Entering new markets, especially international ones, requires thorough research and strategy formulation. Grant funds can be allocated to these endeavors, ensuring businesses are well-prepared and informed.
Supply Chain Development: For businesses aiming to export, grants can aid in establishing robust supply chains, ensuring products are delivered timely and efficiently to international customers.
photo credit:
iStock.com/Althom