The Best Business Loans for Veterans 2023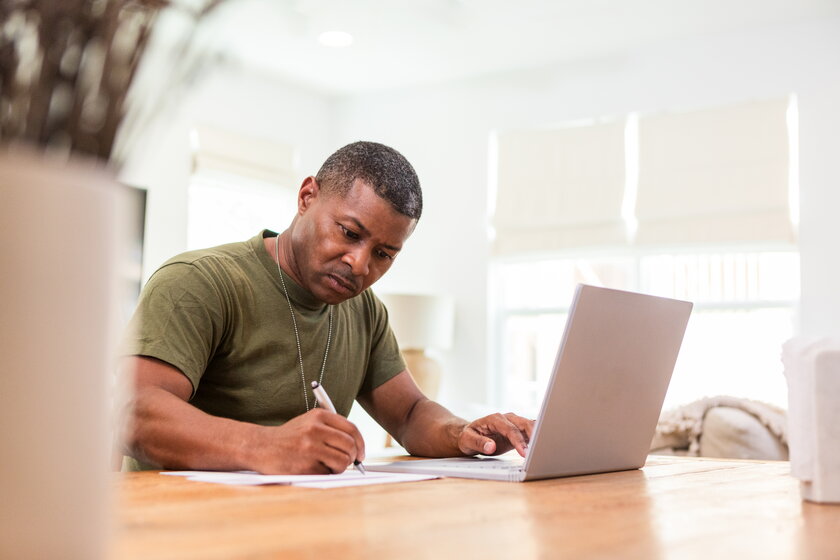 Top Business Loans: Boosting Veteran Entrepreneurs
Veterans have a variety of avenues for securing financing for their small enterprises. Even veterans with a compromised credit history can find suitable business loans if they know where to look.
Favorable loan conditions
The ideal loans for veteran entrepreneurs come with favorable terms, competitive interest rates, and minimal fees. Such options encompass more than just SBA loans; they also include alternative financing avenues that may be short-term loans or business credit lines. Digital lending platforms offer a viable solution for veterans seeking swift financial support, especially those with a business history of under two years or with subpar credit.
Here's a snapshot of the top choices for veteran business loans:
1. SmartBiz:
Type: Online SBA loans
Interest: 10.75-11.75%
Minimum FICO Score: 650
2. OnDeck:
Type: Short-term loans & credit lines
APR: 29.9% and above
Minimum FICO Score: 625
3. BusinessLoans.com:
Type: Various, including short-term loans and credit lines
APR: Not specified
Minimum FICO Score: Not specified
4. Credibly:
Type: Various, including short-term loans and credit lines
Factor Rate: 1.11 and above
Minimum FICO Score: 500
5. Fundbox:
Type: Credit lines
APR: Starting at 4.66%
Minimum FICO Score: 600
6. Bluevine:
Type: Credit lines
APR: Ranging 15-78%
Minimum FICO Score: 625
Five Key Loan Types for Veterans
Veterans can explore these five loan options for their businesses:
SBA Loan: These are low-interest loans guaranteed by the SBA and can be acquired both online and from traditional banks.
Working Capital Loan: Encompasses both term loans and credit lines and can be availed online or through banks.
Short-Term Loan: Typically available from online lenders, these loans have a term of less than two years.
Startup Business Loan: Designed for ventures under six months old and includes both online business and personal loans.
Line Of Credit: A flexible financing solution that entrepreneurs can access as required; available both online and from banks.
The loan type a veteran can avail of often hinges on their creditworthiness, business tenure, and revenue. Generally, veterans with nascent businesses or credit challenges are better matched with online lenders.
Quick Overview of Top Business Loans for Veterans
SmartBiz: Best for veteran-run businesses needing SBA loans. Loan cap: $350,000. Minimum FICO: 650.
OnDeck: Best for veterans seeking short-term loans. Loan cap: $250,000. Minimum FICO: 625.
BusinessLoans.com: Ideal for established veteran businesses. Loan cap: $3 million. FICO: Not specified.
Credibly: Suitable for veterans with credit challenges. Loan cap: $400,000. Minimum FICO: 500.
Fundbox: Top pick for startups led by veterans. Loan cap: $150,000. Minimum FICO: 600.
Bluevine: Perfect for veterans needing quick loans. Loan cap: $250,000. Minimum FICO: 625.
Tip: Merchant Maverick provides you with a detailed comparison of the business loans presented here.
Additional Resources for Veteran Entrepreneurs
If you're a veteran struggling to qualify for a loan, don't fret. Explore these alternatives:
Certification: Become a certified veteran-owned business to enhance appeal to financiers and secure federal contracts.
Your Bank or Credit Union: If you have an existing rapport, they might offer a business loan.
Nonprofit Lenders: Organizations like the Veterans Business Fund cater specifically to veterans.
Angel Investors: Groups such as Hivers and Strivers can be invaluable for startups.
Business Grants: Research if you're eligible for specific grants, like those for veteran farmers.
Local SBA Office: They can guide on programs tailored for veterans, like the Office of Veterans Business Development, SCORE, and Boots to Business.
Non-Governmental Resources: Platforms like VetToCEO, the Global Good Fund, and the Coalition for Veteran-Owned Businesses can be beneficial.
photo credit:
iStock.com/SDI Productions